WELCOME TO THE CEFAS' WEB
NEWS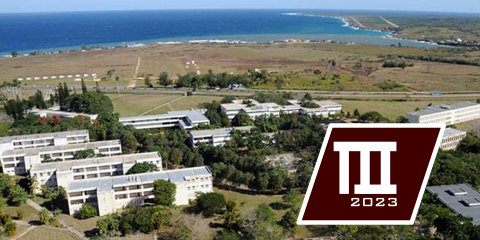 7th Engineering International Workshop [09.01.2023]
Call for papers of the 7th Engineering International Workshop, as part of the 11th International Scientific Convention of the University of Matanzas (CIUM 2023), Matanzas (Cuba), March 21th ... 23th, 2023.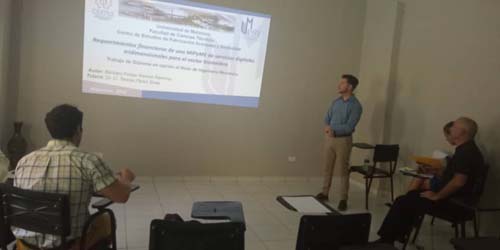 Defense of diploma works of students linked to CEFAS [19.12.2022]
Today students Carlos Martínez, Felipe Ramos and David Castillo, all three linked to the CEFAS research projects #Andamios3D and #Salud3D, successfully defended their diploma work. Congratulations!
CEFAS participates in a meeting to promote Industry 4.0 [14.12.2022]
CEFAS presents its results and projections in intelligent solutions for industry and in biomedical 3D printing, in a Ministry of Higher Education work meeting on Industry 4.0.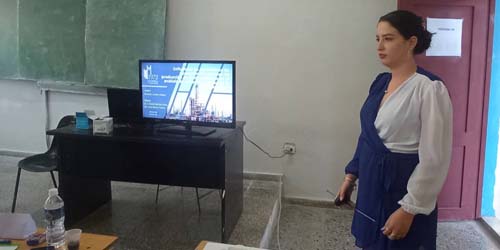 CEFAS teaching assistant Alexandra Lorenzo presents her diploma work [14.12.2022]
Our young teaching assistant Alexandra Lorenzo successfully presented her diploma work. We are proud of the new engineer of our center.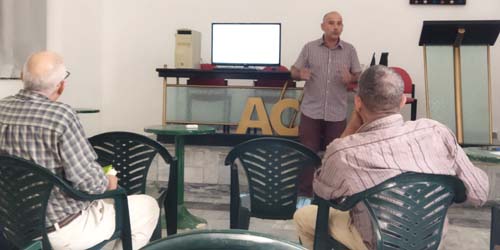 CEFAS presents the results of the 3DHealth R&D project [08.12.2022]
CEFAS presents the results of the execution of the last semester of the 3DHealth R&D project, in the Territorial Program of Productive Chaining.
GOALS
To contribute to the knowledge development in the field of advanced mechanical manufacturing, through high level and high impact scientific researches.
To develop, through technological innovation, products and services which can be transfer for improving the manufacturing processes in the Cuban industry.
To graduate PhD's, in the field of manufacturing processes, through high level scientific researches.
To contribute to postgraduate programs and formation related to the Center research topics.
To contribute to undergraduate programs related to the Center research topics.
To carry out an active university extension work, in order to spread the research outcomes of the Center in the social environments where they can be useful.
RESEARCH LINES

Intelligent manufacturing
It is focused to the development and assimilation of manufacturing systems based on using information and communication technologies, automation and artificial intelligence.
Coordinator: Dr.C. Marcelino Rivas
<marcelino.rivas@umcc.cu>

Sustainable manufacturing for SME's
It is centered in developing and evaluating sustainable manufacturing systems for small and medium-sized enterprises, in order to enhance their efficiency and competitiveness.
Coordinator: Dr.C. Ramón Quiza
<ramon.quiza@umcc.cu>

Biomedical element manufacturing
It is directed to developing manufacturing processes for biomedical components, including implants, sensors and equipment parts.
Coordinator: Dr.C. Elsa Adelina Paz Estévez
<elsa.paz@umcc.cu>